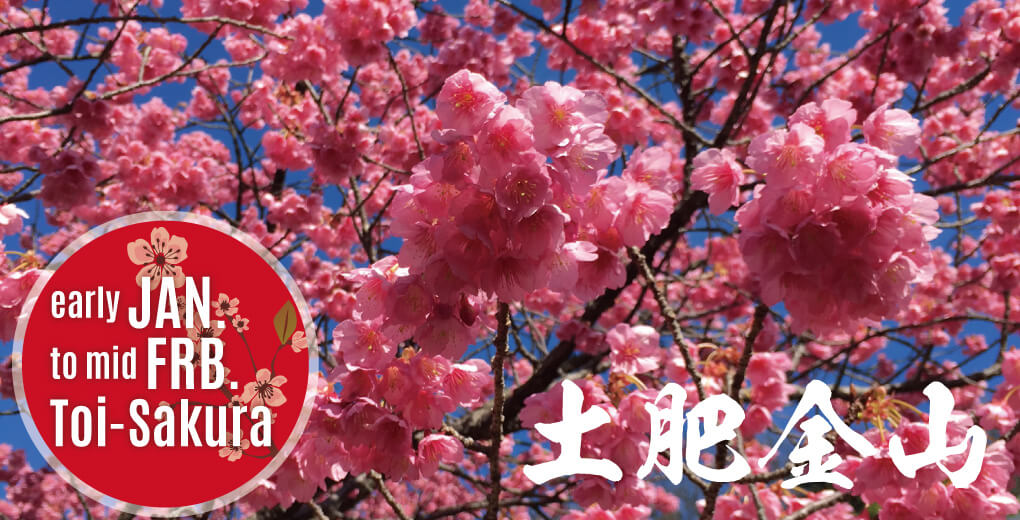 ---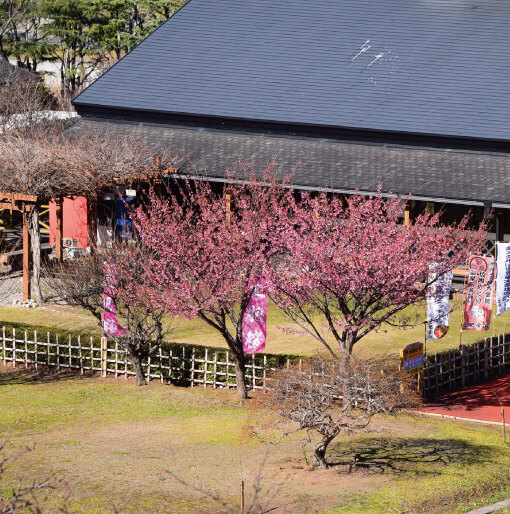 Toi-Sakura has reputation as one of the earliest cherry blossoms in Japan.
In spring, cherry blossoms come out around Japan.
Toi-Sakura is rare and precious cherry trees because they bloom from mid-January to mid-February only in Toi area, located at western coast of Izu City. Kawazu-Sakura in Izu is very famous for early cherry blossoms, but Toi-sakura is earlier than Kawazu-Sakura by about one week. In warm winter, many cherry blossoms can be seen in Toi from about Jan 10th.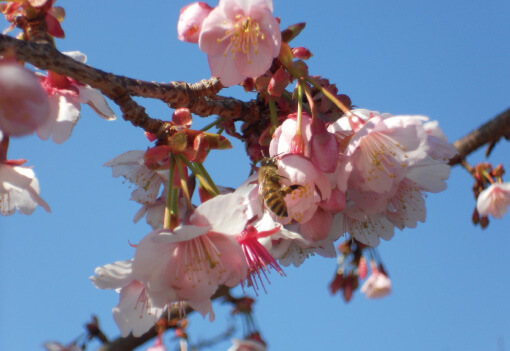 Toi-Sakura

Toi sakura trees bloom earlier than Kawazu sakura. Its buds start to burst in the middle of December and they come into bloom in the middle of January and keeps blooming for two months to the middle of February.
The color of flower petal is dark pink. Flower stalk is long with six to seven flowers. The whole tree turns into red gorgeously.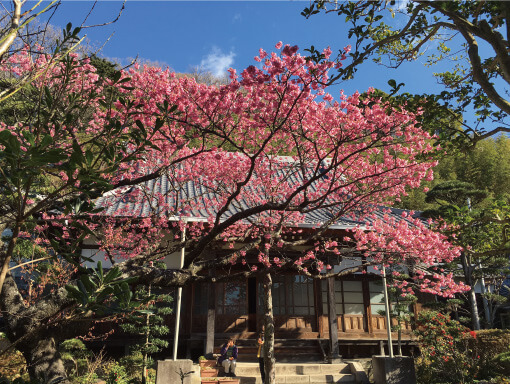 There are two kinds of Toi sakura. One kind is red with dark pink and the other kind is white with light pink. It was registered as a breed in March 2007.

The roots of Toi sakura starts when Mr. Yoshio Ogawa, honorary professor of Hokkaido University in 1962, found at the Dr. Sato's doctor's offfice and liked Toi sakura trees and started grafting them.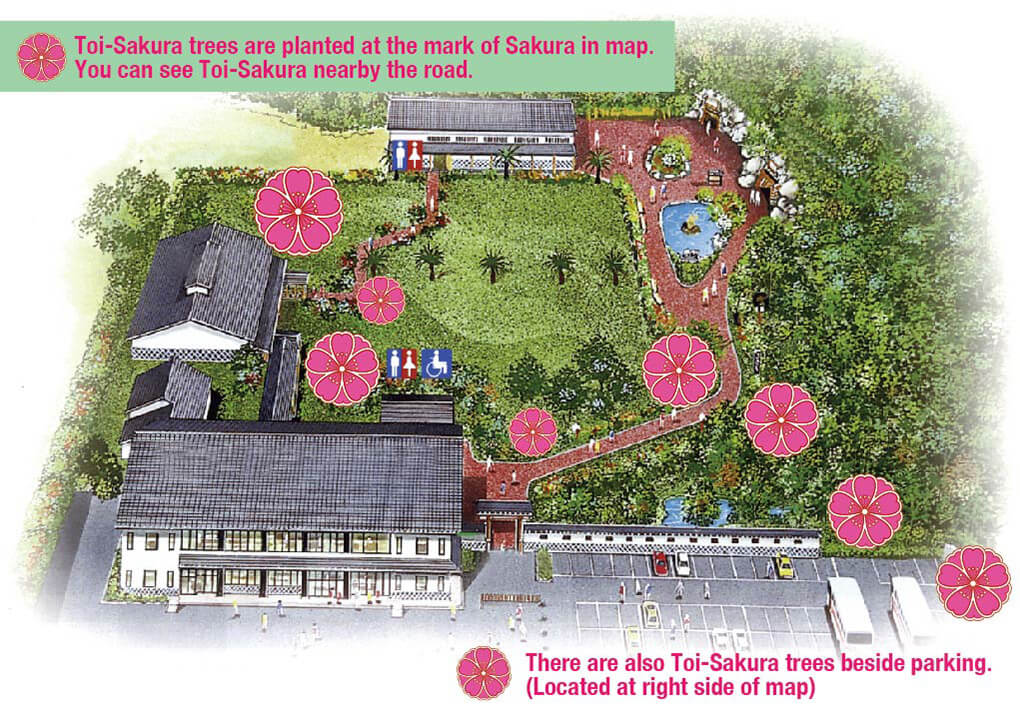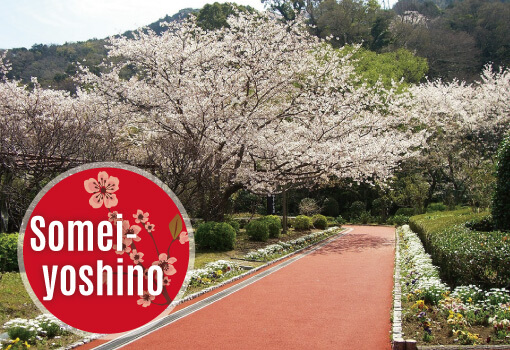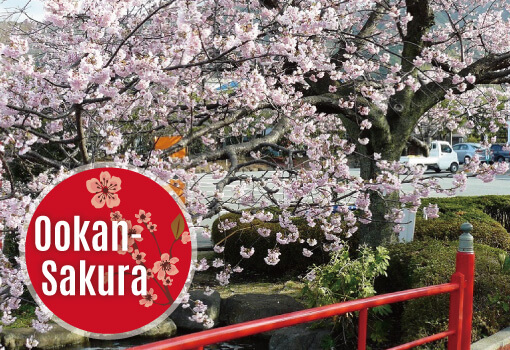 Usuzumi sakura cherry blossom
Its called Usuzumi sakura because light pink colored flowers turns into light black color when they fall. Its root is Usuzumi sakura designated as National natural monument in NeoTown, Gifu Prefecture. You can see the second generation Taki zakura, which originally came from Miharu Town, Fukushima Prefecture.
Shidare-sakura at Izu Saifukuji Temple
After Yoshino sakura cherry blossom bloomed, its flower starts blooming around end of March and be in full bloom at the beginning of April. Yae shidare sakura trees are very rare. The color is pink when they are buds. They turn white as they blossom. They turn into pink again when they fall. The size of flower is as big as table tennis ball. About ten to thirteen thick flower petals forms a flower. About twenty flowers cluster together to be as big as a softball. It was recognized as new kind of Shidare-sakura by the research fellow of Japan Flower Association on April 8, 2002.