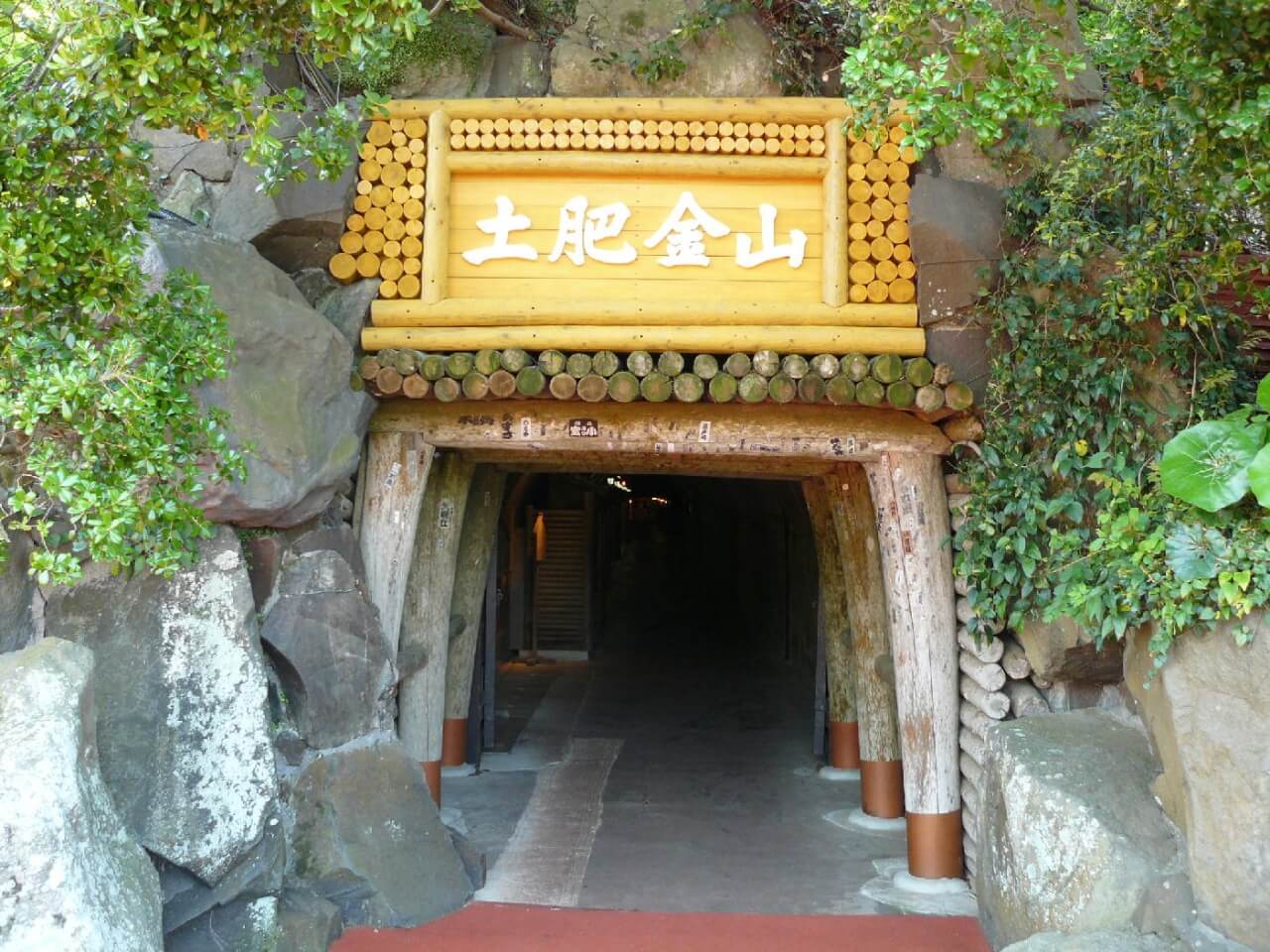 Tunnel Tour
Total length of the tunnel reaches 100km.
Walk through 400m sightseeing tunnel and
enjoy the mining scene of those days
reenacted by electrically-powered dolls.
---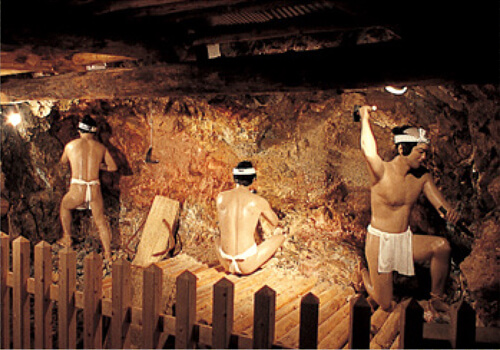 Kiriha

(Working Face)

The area of exploitation in a mine is called "Kiriha" in
the "Edo" period,
It was not rare for women to work in mines among
the couple workers, husbands were face workers
and the wives were haulage workers. Tremendous
rise of temperature in the mines was caused by the
combination of heat from earth and hot springs.
Under such working environment, workers wore
few outfits.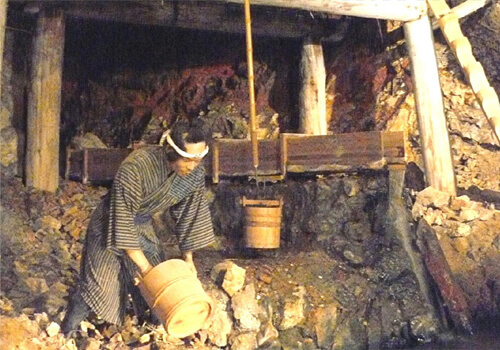 Bucket Chain Scooping of
Mine Water (Drainage)
When the "Kiriha"(working face, area of exploitation
in a mine) was dug deeper into the rock, mine water
gushed out and had to be transferred into the
drainage gallery.
Such tasks were undertaken by workers called
"Mizukae Ninsoku" a large number of these workers
scooped water continuously with very little rest for
days and nights.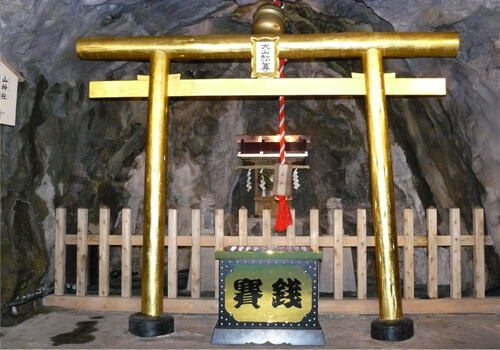 Sanjinja


(Shrine of The Mines God)

For the worship of Ohyamazumi no Mikoto
From ancient times God "Ohyamazumi no Mikoto"
was the guardian deity of the metal mines. When
entering or leaving the drift, the miners always
paid their respect to the God praying and thanking
for a safe return and good fortune. This tradition is
nowadays still practiced by miners.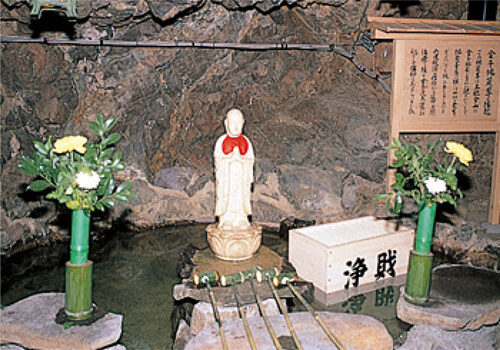 The Omen of "
Kaneko Jizou

"

The "Jizou-son" is well known as the guardian
deity of miners ("Kaneko Jizou") at Toi gold mine.
It was said in the beliefs of "Rokudo Kyusai" that
when people pray to "Jizou Bosatu" they will be
blessed and helped. The miners had deep beliefs
in the guardians blessing and prayed for long-life,
keeping evil away and curing sickness.
---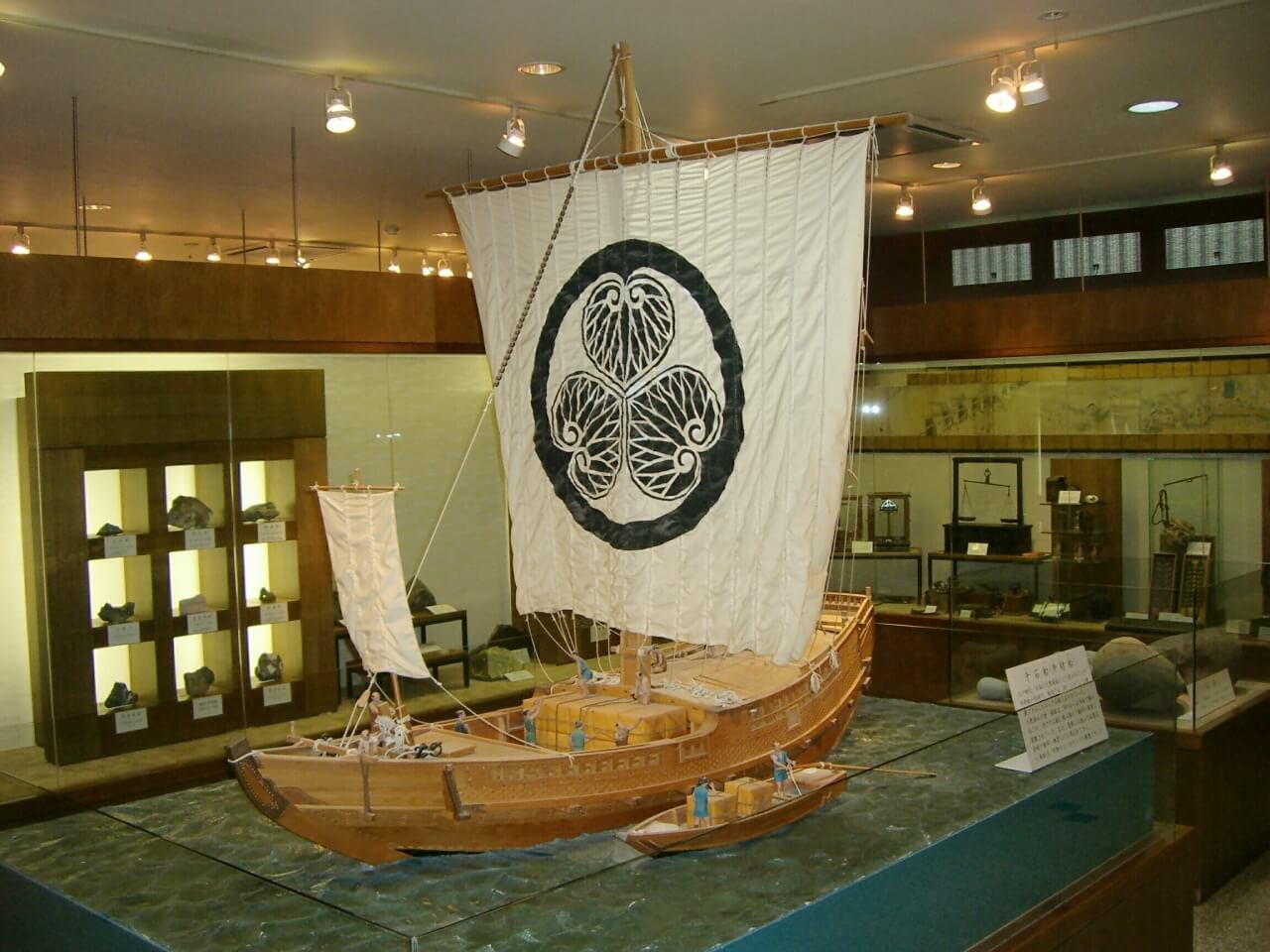 Gold Museum
Products from the gold mine as well as other
valuable materials including a large ship
which is one-eighth the size of the original
and a diorama depicting the Edo period are
shown as an exhibit in Gold Museum.
---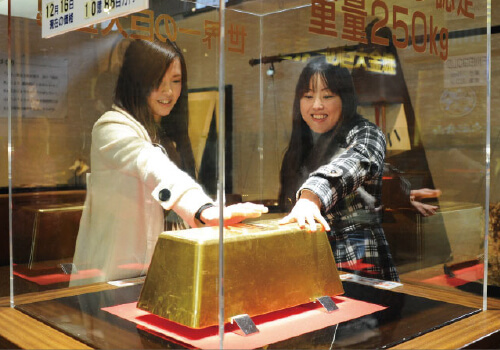 Gross weight: 250Kg
The world's biggest gold bar!!
Please touch the gold bullion, which is
certified in the Guinness Book of Records,
experience weight, texture and shine of
gold.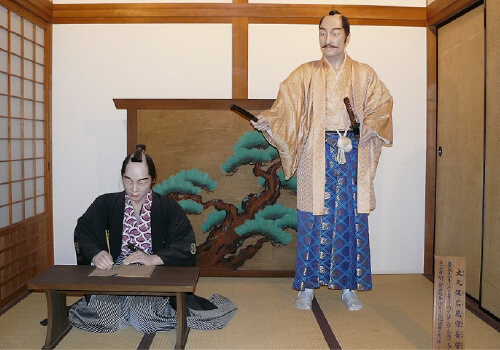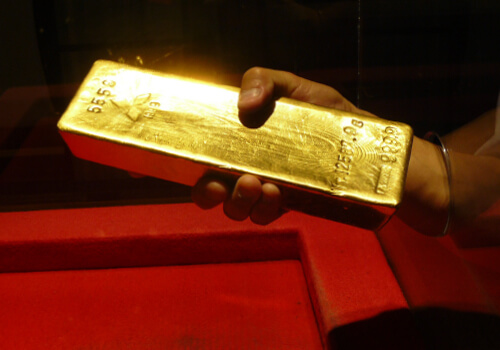 ---
Hot Spring Gold Panning
Join the gold rush by trying "Hot spring gold
panning"! (Take gold pieces as much as you
can collect in 30 minutes) Gather 30 or more
pieces of gold dust during the period and you
will be certified as a "Gold panning master".
---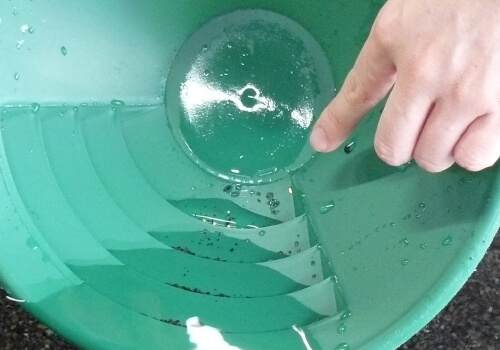 Placer gold is made of 24K,
pure gold.
Enjoy indoor gold panning from a hot spring
in all weather and all seasons.
Admission fee
- Tunnel, Gold Museum and gold panning trial course (It takes about 70 minutes.)
- Tunnel and Gold Museum course (It takes about 40 minutes.)
- Gold panning trial experience course (It takes about 30 minutes.)
Ticket Type
Adult
Child
Individual
¥1,000
¥500
Group
More than 20
¥900
¥450
Adult ;junior high school students and older
Child; elementary school students and younger
Charge for gold panning trial
| Ticket Type | Adult | Child |
| --- | --- | --- |
| Individual | ¥750 | ¥650 |
| Group (More than 20) | ¥680 | ¥590 |


Toi Gold Mine
2726 Toi, Izu-shi, Shizuoka.
JAPAN
Zip code 410-3302